Description
Candida Clear Kit
Supports Healthy Intestinal Microbial Balance

Creates An Inhospitable Environment For Candida Overgrowth 

Supports A Natural Immune Response

Improves

Bowel Regularity

Helps Lactose Digestion 

Creates Unfavorable Environment For Imbalanced Yeast And Bacteria 

Helps Symptoms Of Eliminate Gas, Bloating, Bowel Irregularity
Health Restore Candida Clear Kit is a combination of five powerful nutritional supplements that work together synergistically to help anyone who has an overgrowth of yeast or candida or those wanting to improve gut health.  A small amount of yeast may be a normal part of the intestinal tract however yeast and candida can overgrow and become problematic due to antibiotic use, oral contraceptives, use of steroids, poor diet, stress, low intestinal beneficial bacteria or an immune system that is suppressed.  In my Candida Clear kit, I placed together three powerful, gentle, safe and effective natural physician formulated supplements that will help you restore balance to your intestinal tract, improve your gut intestinal barrier function, support your immune system and help eliminate candida and yeast overgrowth.
Below is an introduction to the five potent, gentle, and effective nutrients in Health Restore Candida Clear Kit which includes the following nutritional supplements: 
First, Candida Clear Kit includes Candibac Clear, a complementary blend of herbs, essential oils, and sodium caprylate, a naturally occurring fatty acid and is formulated to support microbial balance, healthy gastrointestinal function and balance and antioxidant activity. It is a safe, effective and gentle approach to maintaining a healthy balance of microflora throughout the digestive tract. Candibac Clear includes Caprylic Acid, a short chain fatty acid well known for its beneficial effects in helping to maintain a healthy intestinal barrier function, and supporting healthy microbial balance, especially in those with candida and yeast overgrowth, without adverse effects.  Next BioFilm MaxDefense, a plant enzyme formula including cellulase that works to break down the yeast cell wall, while protease digests the interior proteins. BioFilm MaxDefense also helps break down the boil candida create around themselves to hide from their hosts immune system. The specially formulated combination of enzymes provides a safe and effective defense against candida overgrowth that is also gentle without side effects.
Next Berbemycin Lean, that is one of my favorite supplements, because it is so powerful in treating bacterial and fungal overgrowth as well as helping maintain normal blood sugar, insulin levels and thereby lean body weight as a bonus, yet its gentle, natural and safe.  Various studies have demonstrated that berberine is highly effective against candida with powerful anti-fungal properties, as well as viruses, bacteria and parasites. Studies show that berberine damages the DNA of candida, thereby killing it, helping to eliminate candida overgrowth.
I included HepatoProtect to give you the ultimate liver support when tackling candida overgrowth. It is a combination of the most crucial antioxidants and supportive herbs that support optimal liver function, healthy detoxification, and healthy immune support that together help support your body through any possible negative symptoms associated with the die-off period some may experience as candida die away and your body tries to detoxify its components.
Finally to balance and reinforce gastrointestinal health Candida Clear Kit includes Therbiotics supreme Daily DF, my potent, research based four strain 30 billion CFU's per capsule probiotic that is vegetarian, dairy and gluten-free, and resistant to stomach acid per exposure safe capsule specially designed to further protect probiotic microorganisms from stomach acid and ensure they are live when reaching their target organ the intestines with more targeted release. These live microorganisms are extensively researched, proven safe with well established health benefits providing reliable and effective digestive health and immune support that is an excellent way to crowd out candida and make the intestinal environment healthy and unsuitable for yeast to overgrow!
If you are struggling with candida or yeast issues, Candibac Clear is your go to supplement with five complementary ingredients that will work to balance your intestinal microflora, eliminate yeast overgrowth and support your immune health.
CandiBac Clear includes the following five complementary, potent ingredients: 
Origanox WS is a natural plant extract from the edible herb Origanum vulgare (oregano). Essential oils and phytonutrients from oregano, have been studied closely for their role in supporting antioxidant mechanisms and healthy microbial balance in the body.  The ORAC antioxidant value of Origanox is 5,800 units per gram on the ORAC scale, developed by scientists at the National Institute of Aging, is a measure of the scavenging capacity of antioxidants against free radicals that cause oxidative stress. 
Sodium Caprylate, is a medium-chain fatty acid with a long research history. Research indicates that it has the potential to support healthy microbial balance in the intestines without adversely affecting beneficial GI flora. Studies also suggest that it may have direct effects on cellular integrity and growth, further supporting gastrointestinal health.
Ginger (Zingiber officinale) plays an important role in Candibac Clear offering support for gastrointestinal, immune, and antioxidant systems. Ginger has been used for centuries for support of normal gastric function and activity. 
Turmeric Extract (Curcuma longa) has been used historically to support normal muscular contraction/relaxation and digestion. This ancient herb is rich in curcumin, which has been researched considerably for its protective effects, as well as its ability to quench inflammation. The addition of turmeric to Candibac Clear provides additional support for intestinal function and microbial balance.
Olive Leaf Extract from the traditional medicinal plant Olea europaea is known for its array of healthful benefits, including support for immune and antioxidant activities. While scientists have studied the attributes of olive leaf since the late19th century and more recently focused on the role of both oleuropein and elenolic acid in olive leaf that can contribute to maintaining a healthy gastrointestinal microflora. The Olive leaf extract in Candibac Clear is more potent and standardized to 20% oleuropein, while less concentrated formulas out there are standardized to as little as just 6% oleuropein making them less potent and even not fully effective. 
If you have struggled with Candida before or are recently diagnosed but have had symptoms for some time you should know that Candida overgrowth is not easy 
Biofilm MaxDefense supports healthy microbial balance in the gut and works to effectively help eliminate candida overgrowth by breaking down its cell wall and resistant biofilm that can make candida difficult to treat. 
Keeping Candida and yeast overgrowth in check is an integral part of having and maintaining healthy gastrointestinal tract and function and avoiding the many ill symptoms that can arise from candida overgrowth. Even when yeast overgrowth is identified as the root cause of many ill symptoms, effectively getting rid of candida overgrowth may not always be easy. Candida is an opportunistic infection and so it grows when the intestinal tract becomes less healthy, creating an inhospitable environment for candida.  Candida can create resistant biofilms around itself that allow it to essentially hide from the human immune system and medications making it more difficult to treat effectively.  BioFilm MaxDefense includes specially formulated group of enzymes that help break down Candida's cell wall and biofilm, making it easier to eliminate, while simultaneously the enzymes promote a more healthy intestinal environment,  making it harder for candida to overgrow. 
Berbemycin Lean is a multidimensional formula whose benefits include gastrointestinal health. Berbemycin Lean provides 1,000 mg of berberine hydrochloride (HCl) derived from Berberis aristata, Indian barberry.  Berbemycin Lean is designed to provide botanical anti-fungal and anti-microbial support as well as support for healthy blood sugar, insulin, lipid metabolism.  When reviewing Functional comprehensive stool analysis results many times candida species are sensitive to berberine that result resistant to anti fungal drugs like Fluconazole. Studies demonstrate the benefits of berberine's anti fungal properties against candida, along with its immune benefits.
Therbiotics Supreme is a research based probiotic that supports immune health, optimal gastrointestinal health, and gut microbial and yeast balance.  Probiotics or beneficial microflora mainly reside in our gastrointestinal tract comprising 70% of our immune system. They have a significant and huge impact on our health and well being.  We also have beneficial flora, probiotics on other organs such as skin, vaginal tract, eyes, mouth, nose etc but the largest number are in the gut, especially the colon.  These beneficial bacteria are compromised due to intake of antibiotics, oral contraceptives, steroids and anti-inflammatory drugs and poor diet, stress and surgery or illness. The result can be ill symptoms such as abdominal bloating, gas, burping, constipation as some of the initial signs with worsening health thereafter.  It is not only essential to supplement and support with probiotics but in order to actually get results and have the support be effective its crucial that it be a high quality, research based, high CFU, acid resistant probiotic to actually help support gastrointestinal function, repopulation, immune and overall health effectively and successfully.
Candida Clear Kit is excellent for anyone who:
Is struggling with Candida or yeast overgrowth

Has digestive issues

Has used antibiotics, oral contraceptives, steroids in the               past or recently

Wants to heal leaky gut and support optimal gut barrier function

Has food sensitivities or chronic immune reactions such as eczema or chronic, allergies, chronic sinusitis and wants to support their immune system

Wants a natural, safe, and effective approach to eliminating candida overgrowth

Has used other treatments for candida in the past that have been unsuccessful 
How is Dr Rashel's Health Restore Candida Clear Kit best used?
CandiBac Clear is best taken a 1-2 capsules twice daily.  It an be taken with food.  Candida Biofilm Defense can be taken at 1-2 capsules twice daily on an empty stomach ideally 2 hours before or 3 hours after meals.  Therbiotics Supreme Daily DF is taken at one capsule, once daily ideally in the morning ideally away from antimicrobial botanicals.
Can Dr Rashel's Advance Health Restore Candida Clear Kit be taken with other programs, kits and or supplements from Dr. Rashel's Health Restore store?
Unless you have a health condition or are on prescription medications that may be contraindicated, my supplements are generally safe to take alongside other high quality nutritional supplements, however, I always advise you speak with your healthcare provider if you have any concerns before starting any new supplements so that your health history and specific challenges may be taken into account.
Can children or teens take the Candida Clear Kit Supplements?
Although many choose to start their older children or teenagers on the supplements I always recommend speaking to your pediatrician before starting new supplements to make sure their full health and medical history is considered.
Can Supplements in the Candida Clear Kit be taken by those who are pregnant or nursing?
When pregnant or nursing it is very important to always speak to your obstetrician or health care provider before starting any new supplements. It is best to wait until after nursing and pregnancy to start any new gut detox or other detox programs.
Can I take the Candida Clear Supplements if I have allergies?
The ingredients in the my Health Restore candida Clear kit are gluten free, dairy free, corn free, egg free and yeast free. For those allergic to coconut, my formulated Caprylic Acid in Candibac Clear is made with select fatty acid extraction from the coconut and palm fruit oil and does not contain the actual fleshy white meat of coconuts containing the coconut protein. If you have a known tested coconut allergy please make sure to speak with your healthcare provider before consuming coconut containing products.
Do you offer a candida program or course with step-by-step guidance?
Yes! If you are looking for more in-depth candida education with step-by-step guidance, I formulated a program exactly for that purpose. Find out more about my Candida Clear Program today. 
†These statements have not been evaluated by the Food and Drug Administration. This product is not intended to diagnose, treat, cure, or prevent any disease
Directions:  Take one capsule twice daily, or as directed by your healthcare practitioner. Consult your healthcare practitioner prior to use.
Cautions: Consult your healthcare practitioner prior to use. Individuals taking medication should discuss potential interactions with their healthcare practitioner.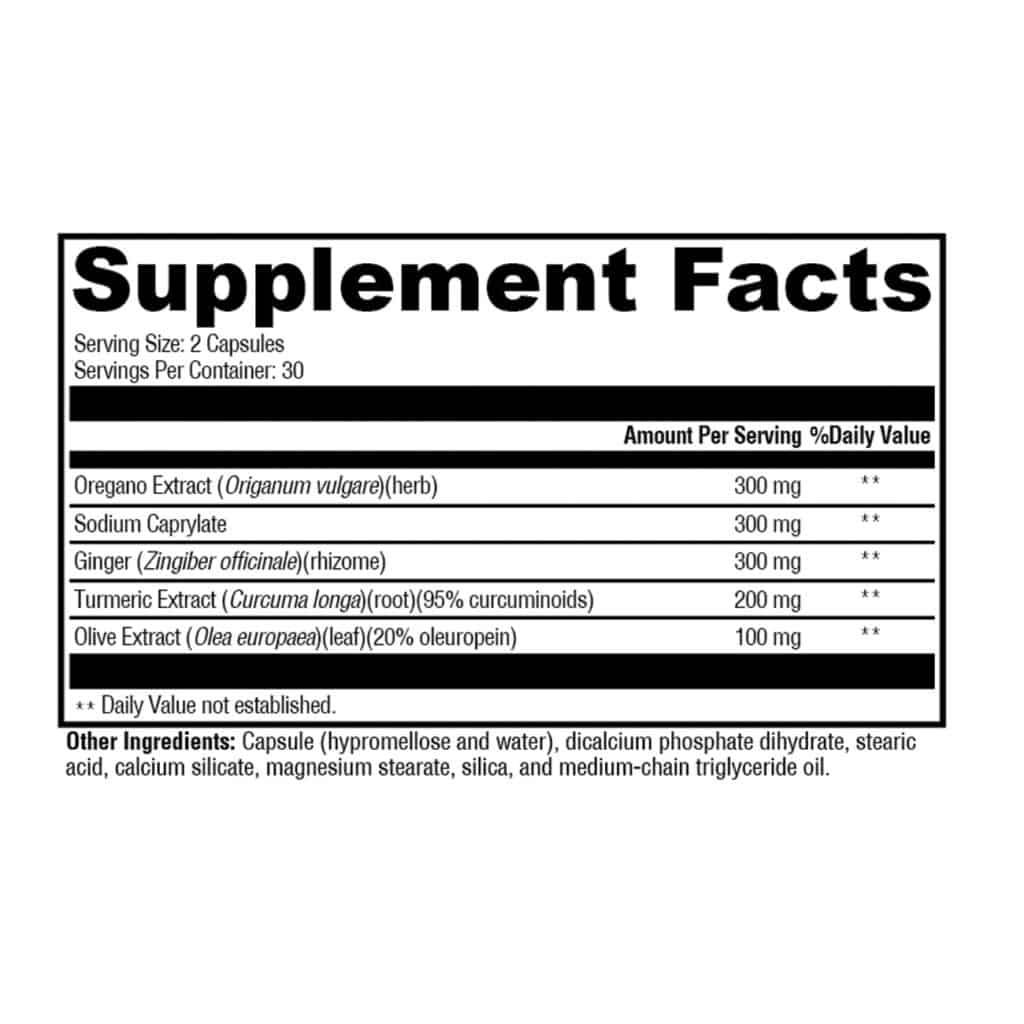 Directions: Take 2 to 4 capsules once daily on an empty stomach, 45 minutes before any food, medications, or supplement, or 2 hours after.
Cautions: DO NOT USE IF YOU ARE PREGNANT OR NURSING. Discontinue use if diarrhea or abdominal pain develops. Intended for occasional support of bowel movements. ColonClear is intended for short-term use only and should never be consumed during pregnancy.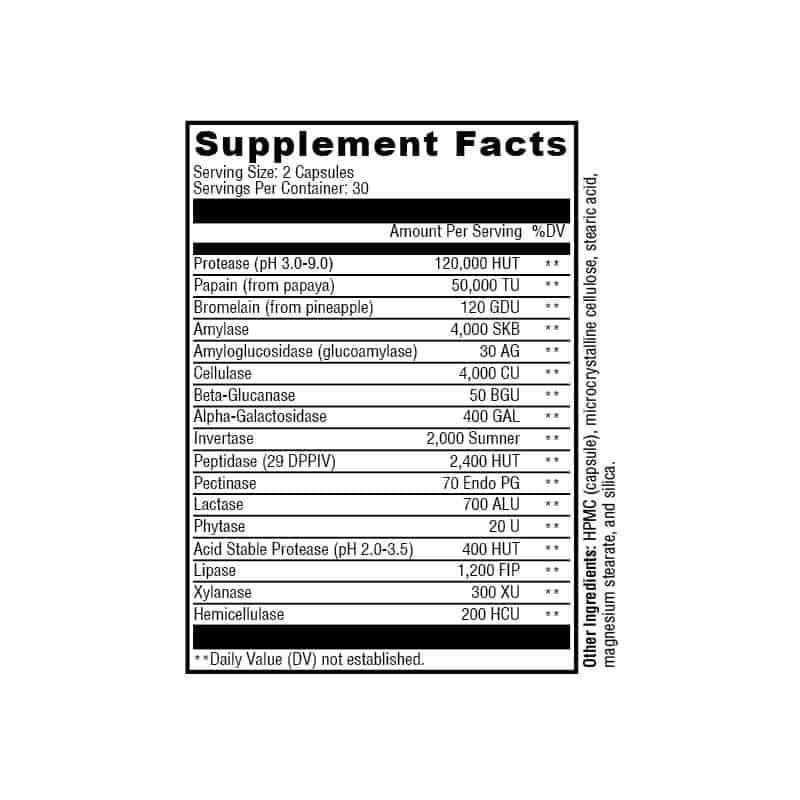 Directions: Take two capsules twice daily, or as directed by your healthcare professional. Consult your healthcare professional before use. Individuals taking medication should discuss potential interactions with their healthcare professionals. Do not use if the tamper seal is damaged.
Cautions: Consult your healthcare practitioner prior to use.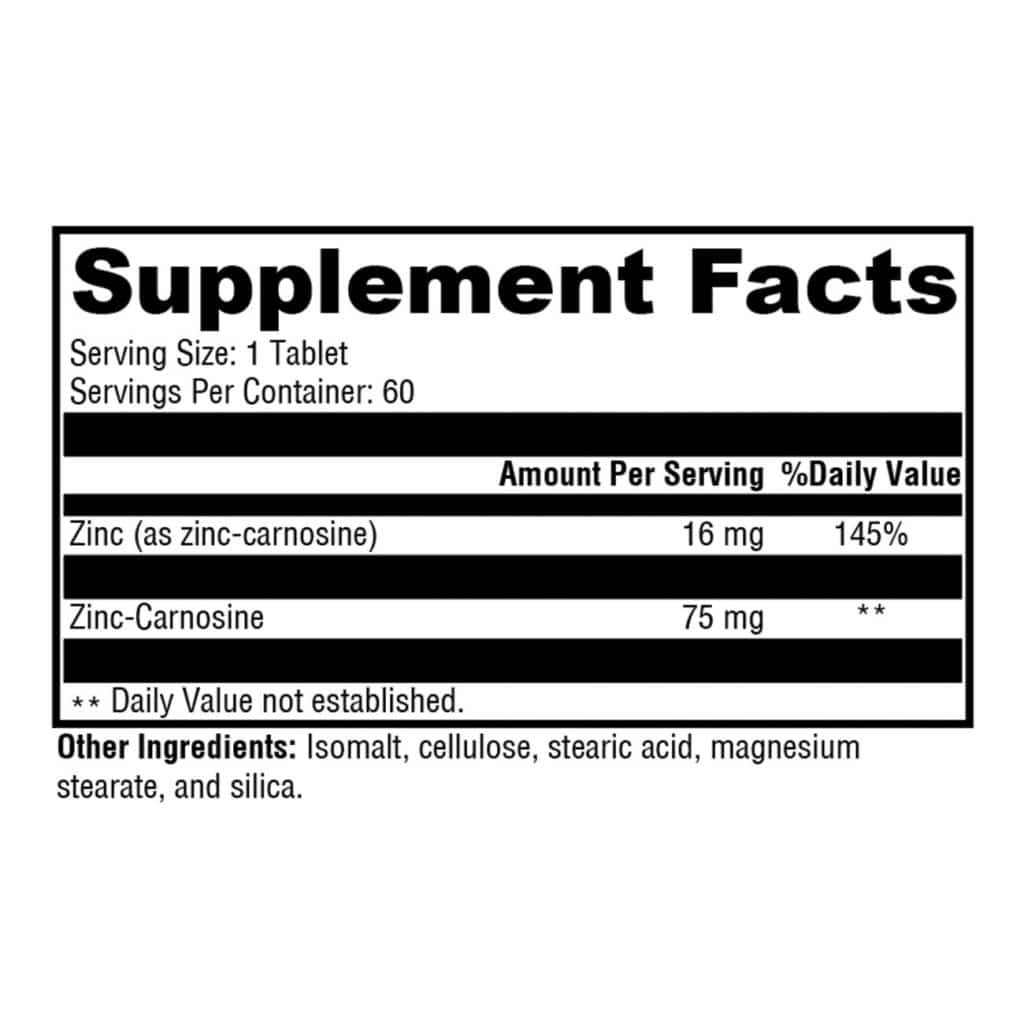 Directions: Take 1 capsule per day with a meal or as directed by your health-care practitioner.
Cautions: DO NOT USE IF YOU ARE PREGNANT OR NURSING. Discontinue use if diarrhea or abdominal pain develops. Intended for occasional support of bowel movements. ColonClear is intended for short-term use only and should never be consumed during pregnancy.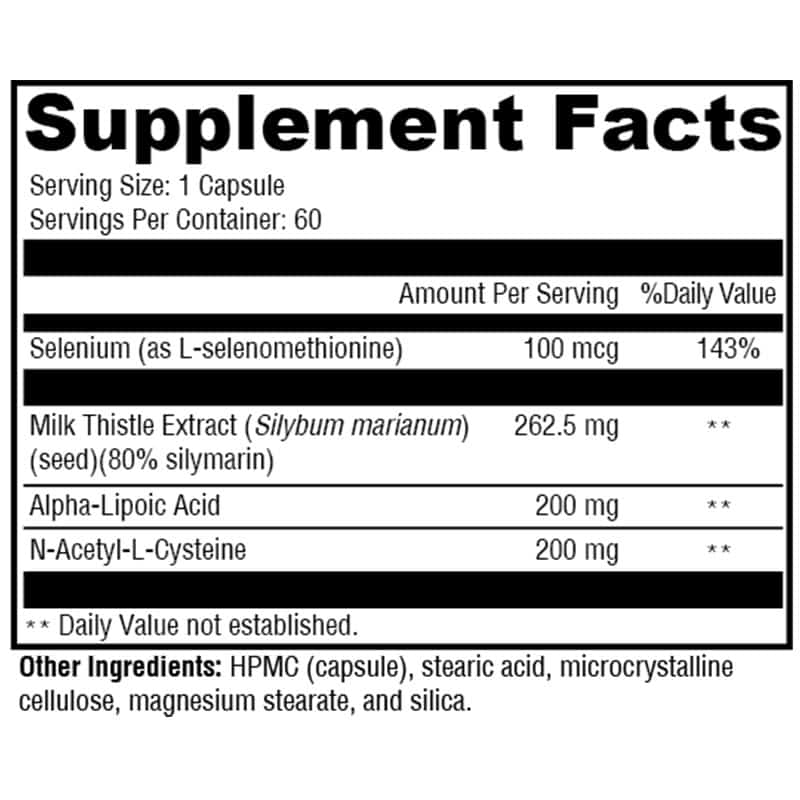 Therbiotics Supreme Daily DF
Directions: Take one capsule per day before a meal. Consult your physician before use. DOES NOT CONTAIN: Gluten, Wheat, Dairy, Soy, Corn or GMOs
Cautions: Consult your healthcare practitioner prior to use. Individuals taking medication should discuss potential interactions with their healthcare practitioner.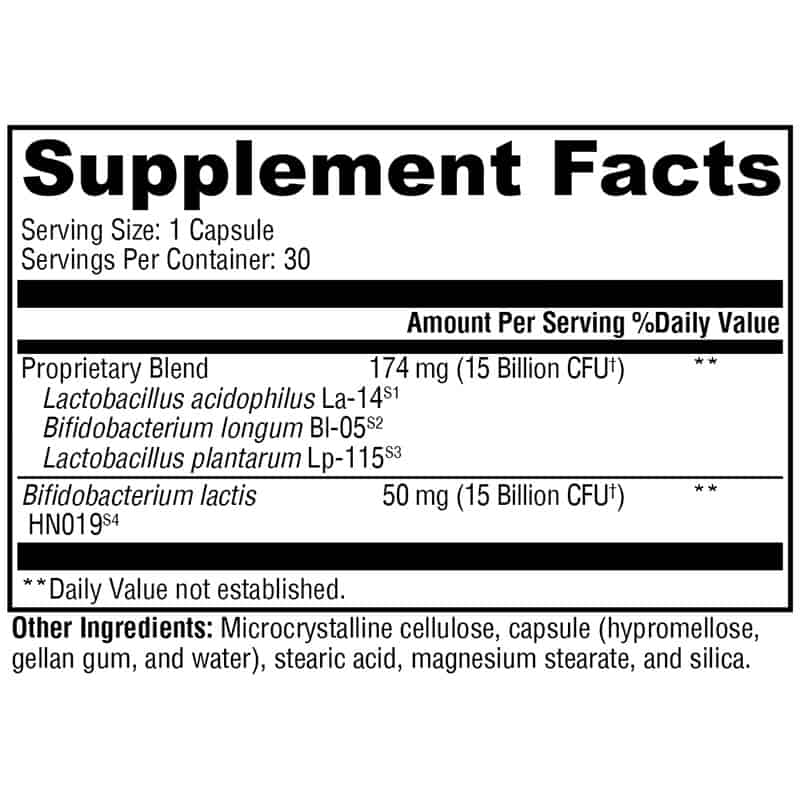 ** Daily Value not established. †Colony-Forming Unit
All Formulas Meet or Exceed cGMP Quality Standards.
Formulas Do Not Include: Gluten, Dairy, Corn, Soy, Preservatives, Dyes.
When you invest in your health through Advance Health Restore products you can rest assured that you will actually know exactly what you will receive since all our products are rigorously tested and 3rd party tested and verified.   
Surprisingly, there is no FDA regulation for nutritional supplements, meaning the supplement. Industry is not regulated. This means that each manufacturer as to their good will has the responsibility to deliver quality supplements that actually contain nutrients, in the stated amounts, and are free of harmful ingredients.  Unfortunately the supplement industry is filled with low quality supplements most of which contain harmful ingredients, additives, fillers, dyes, GMO's, and other toxins that are actually hazardous to health. The very same poor quality supplements can be packaged professionally and advertised rigorously and sold at local pharmacies, stores and online
Every supplement I carry and recommend in my store has been 3rd party tested for purity, quality, potency, and composition and received the Good Manufacturing Practices (GMP) seal. We guarantee that each of our formulas is 100% compliant with the ingredients listed on the label, meets or exceeds GMP quality standards, and undergoes rigorous testing.
Knowing this you can rest assured that what you are getting is safe, effective and nourishing and includes exactly what is stated.
All of my Health Restore Formulas are Pharmaceutical grade, high-potency, synergistic supplements that maximize effectiveness and value.
All of my formulas are pharmaceutical grade. This means that not only has the product has been manufactured under GMP (good manufacturing practices) conditions and is safe, pure, and effective but they also contain higher amounts of nutrients and those nutrients used work synergistically together to maximize effectiveness and positive health outcomes.
It also means that often you are getting more value for cost based on cost per unit since supplements are more potent per capsule or gram. If you look at a supplement such as my Bioactiv B Complex Supreme or Therbiotics  or Ultra Vitamin D/K 10,000 as examples you would need to take multiple capsules sometimes half a bottle of certain supplements to get the same potency.  Being that I am a physician who also applies the principles of Orthomolecular medicine to my practice, My Health Restore supplements are more potent and bioactive, using bioactive forms of vitamins whenever appropriate. The science of Orthomolecular medicine is based on using the correct forms of vitamin molecules in the correct amounts based on the body's biochemistry.  You may not have known that vitamins have active and inactive forms and in some patients the inactive forms of the vitamins (which are the forms frequently used by most nutritional supplement companies are not only ineffective for many patients but can actually be harmful to some patients like those with the MTHFR DNA Mutation as one example.
My Health Restore supplements are free of harmful toxic ingredients and do not contain gluten, dairy, soy, GMOs, preservatives, or dyes.  Think about it, most of you who are here take your health seriously and pay attention to the foods you eat and their ingredients avoiding toxic and inflammatory foods such as foods with dyes, preservatives, GMO's, gluten etc.  Why should you be getting a dose of these toxic compounds in your daily supplements. Most people may not realize that toxic ingredients may even be in nutritional supplements but as discussed above and being that there is no FDA regulation this is often the case.  My products are rigorously tested and in In assuring the purity, strength, and composition of all Health Restore products each finished product has the following performed prior to releasing for distribution:
Label Claim Verification – Each active ingredient is verified to be no less than 100% of the amount claimed on the label.
Microorganisms – Must meet United States Pharmacopeia (USP), American Herbal Products Association (AHPA), and/or National Sanitation Foundation (NSF) acceptance criteria for dietary supplements.
Heavy Metals – Most products are required to meet USP acceptance criteria for dietary supplements. Where feasible, others must meet California's Proposition 65 safe harbor levels.
Physical Characteristics – Capsule/tablet weight average and weight variation, disintegration, organoleptic testing, scoop testing, etc.
Reasonably Anticipated Contaminants – In certain finished products, testing is done for contaminants that have a slight possibility of ending up in the product. For example, due to the processing of pea protein and our assurance that all of our functional foods are gluten free, we test each and every lot for gluten to confirm it meets the FDA's recently finalized definition for "gluten free."
This level of testing IS NOT THE NORM in the nutraceutical field or supplement industry. Our testing goes BEYOND FDA REQUIREMENTS to assure you are getting the best quality supplements out there and to help assure effectiveness, quality, purity and clinical outcomes for you.
There are a few incredibly rare exceptions where products contain trace amounts of dairy or egg because of the way they need to be formulated, however they are clearly marked on the product page and are in such low quantities that even my very sensitive patients typically have not had a reaction.
The Supplements I formulate and recommend not only have have the highest quality ingredients but the ingredients are synergistic meaning they often work together to improve effectiveness ad are in the form that is best used and absorbed by your body.
The form vitamins or minerals come in is very important as to its effectiveness or wether or not its even absorbed by the body or able to be utilized. This is something supplement companies hope you do not know or pay attention to since most supplements and companies even ones used by some doctors, pharmacies, and popular brands are not in their bioactive or best absorbed form.  You can rest assured that my formulas are always in their most bioavailable and best absorbed form for optimal clinical improvement and outcomes.
I have personally screened and used each formulated product in my store. Not only have I assured that every Health Restore product is researched, and vigorously tested, I have personally used and clinically worked hundreds and hundreds of patients using the products and assessing and following clinical outcomes, and patient improvement, to identify which products are most effective.
Shopping is risk-free with my 15 day return guarantee. I stand behind all of the products I carry in my store. If for any reason you are not satisfied with your purchase, simply send the unused portion back to me, and we will refund your money.  Protein Bars are not returnable.
**Please see FAQ for Applicable Exclusions