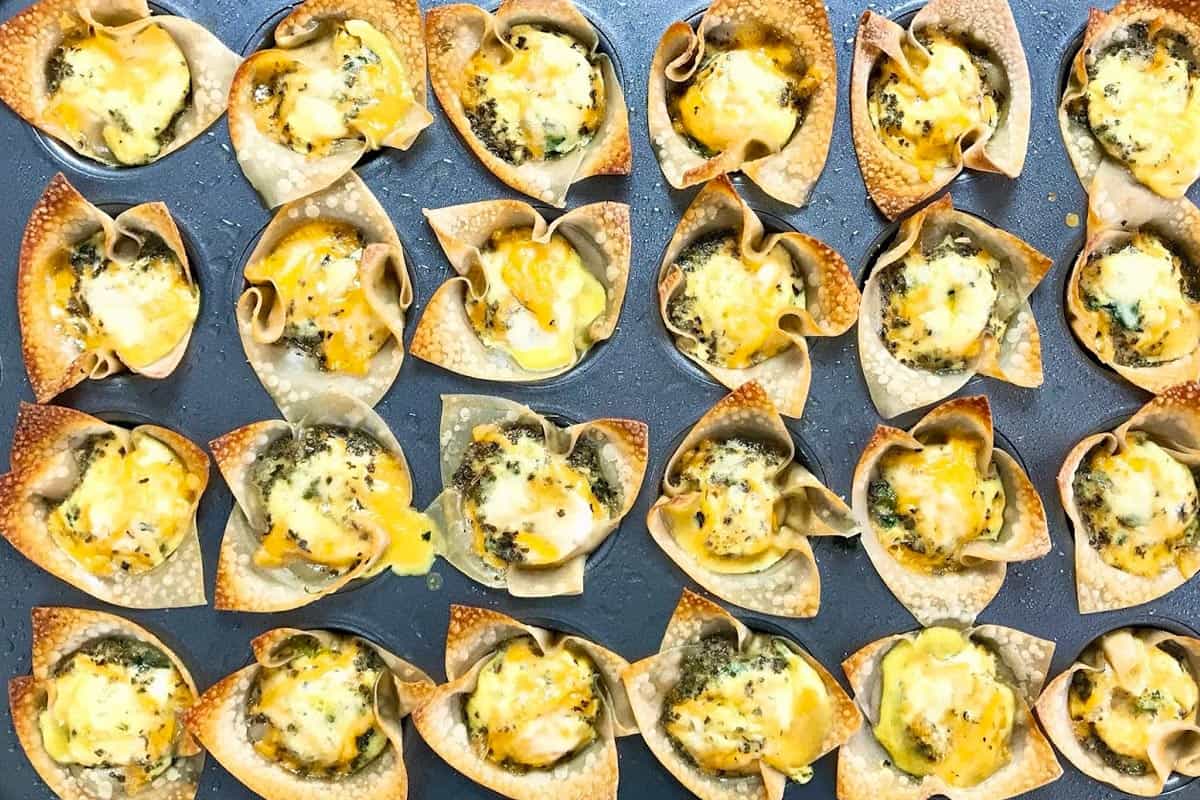 3
large eggs (omega-3 rich variety)
½
cup
cottage cheese (1% fat)
¼
cup
cup reduced-fat feta cheese
2
cups
fresh chopped spinach
¼
cup
chopped red bell pepper
½
tsp
garlic powder (or 1 clove garlic, minced)
1
VOL - Makes 6 servings (1 serving = 2 muffin quiches)
2
Line a muffin pan with baking cups/liners. Spray the cups with cooking spray.
3
Whisk eggs, then mix well with cottage cheese, feta, spinach, bell peppers, chopped onion, hot pepper sauce, garlic, sea salt, and pepper.
4
Pour evenly into 12 muffin cups. Bake at 350° F for 20 minutes or until a knife inserted in the center of a muffin comes out clean.
5
Tips: May be frozen and reheated in the microwave, if desired (if using foil muffin cups, remove before microwaving). Any combination of vegetables may be used.