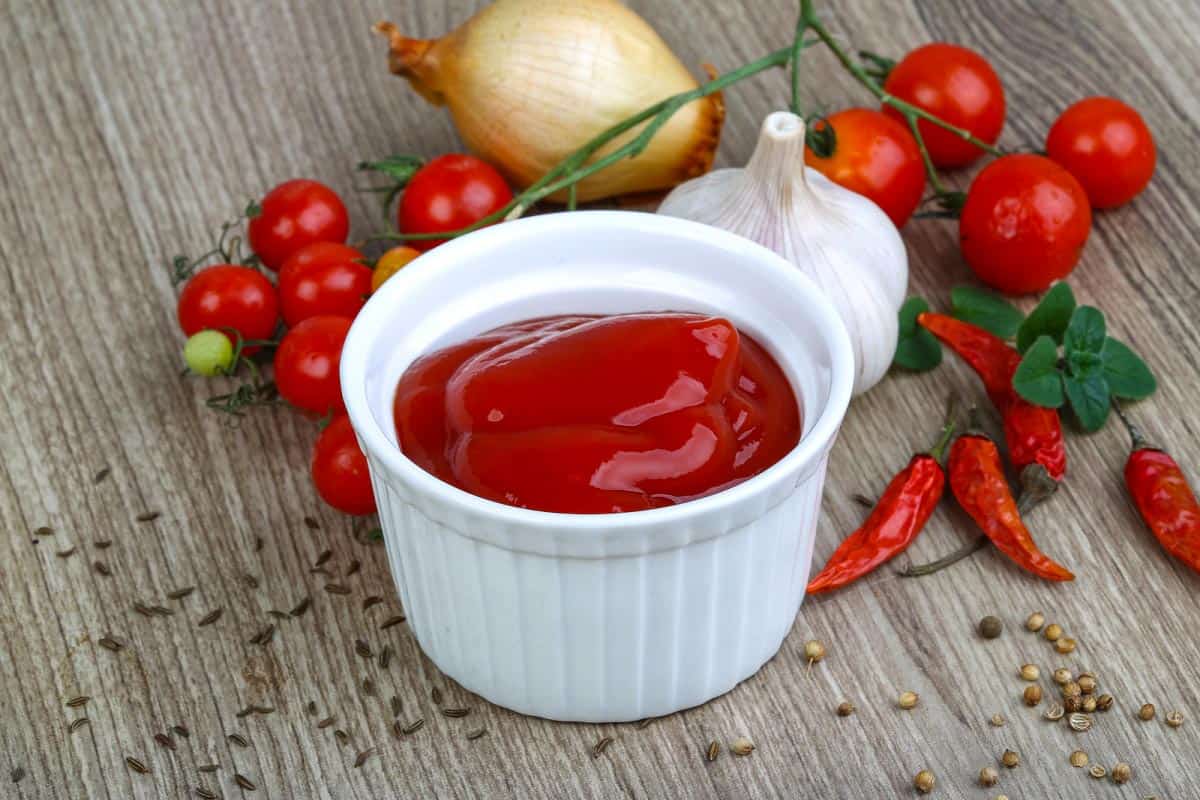 2
tbsp
apple cider vinegar
1
cup
water (if and as needed)
1
tbsp
stevia to taste (as needed)
1
In a small bowl, combine all ingredients except water and stevia. Whisk together.
2
Add in the water a tablespoon at a time until you reach the consistency you want. Taste as you go and add extra cayenne, sea salt, or pepper as desired. Keep in mind that flavors will continue to blend and flavors will strengthen as it sits.
3
Place in an airtight container and store in the refrigerator.
4
Tip: This recipe makes approximately 1½ to 2 cups depending on how thick or thin you like your ketchup. If you like a little sweetness in your ketchup, add stevia to taste.
5
Makes 8 servings (1 serving ≈ 3–4 tablespoons)