Description
Quality restorative sleep is a must for good health and with that in mind I designed the Sound Sleep Kit to prepare and support your body naturally for relaxation and a good nights continuous, deep, restorative sleep. These two physician formulated, natural, safe, effective and non habit forming formulas provide the support your body needs to naturally fall asleep and enjoy and the healing and rejuvenating benefits of quality sleep.
Serves as a sleep aid and relaxant without drowsiness
Supports Neurotransmitter Balance and Optimal Brain Function
Promotes a balanced Hormonal Balance
Is completely natural and non-habit forming
Provide a natural sedative effect without morning drowsiness
Improves pain tolerance in chronic pain syndromes
Supports Relaxed Mood and reduces symptoms of Anxiety
Supports Healthy Body Weight, lipid, insulin, and glucose metabolism.
Restful Sleep is crucial to optimal health that's why I formulated Sound Sleep Kit to support quality, restorative sleep.
Sleep is essential to having a healthy body and mind and poor sleep quality and lack of sleep is related to numerous health problems including obesity, high blood pressure, heart disease, memory problems and mood problems.  I designed Sound Sleep Kit to help you unwind, relax and prepare your body to fall asleep easily and stay asleep enjoying deep restorative sleep through night and wake up refreshed.
By encouraging the calming of brain activity, and promoting relaxation Sleep Refresh helps you to not only to fall asleep but also to stay asleep through the night. One of the most complete and complementary natural non habit from forming sleep formulas, Sleep Refresh 
Includes a blend of botanicals, nutrients, neurotransmitters, and neurotransmitter precursors designed to support quality, restorative sleep.   Sleep Refresh includes many of the most effective, proven, safe and natural sleep support nutrients available in one complementary blend for your convenience and ease of use.
Sleep Refresh includes a blend of safe and proven botanicals known for their relaxation properties, ability to reduce feelings of tension and promote sleep without causing morning grogginess:
PharmaGABA™ — a new, proprietary form of GABA (body's main calming neurotransmitter), naturally manufactured through a fermentation process and considered more effective than other traditional, chemically produced synthetic forms of GABA

L-theanine for support of calming neurotransmitter production, clinically proven to reduce stress and improve the quality of sleep

Melatonin — a hormone whose main role is in the control of the circadian (day/night) rhythms. Its production should peak at night and is instrumental for maintaining quality sleep patterns. Melatonin production declines significantly with age, often causing sleep difficulties associated with aging. Melatonin also has strong antioxidant properties and used in anti-aging. 

5-HTP — precursor to serotonin, supports further melatonin production during the night to help with staying asleep

Pyridoxal-5-phospate (activated form of vitamin B6) — helps to convert 5-HTP to serotonin (5-HT) the neurotransmitter responsible for positive mood, appetite control and restful sleep by promoting melatonin production. 
Restore n Relax, promotes a calm, relaxed, focused, well-balanced emotional and physiological state.  An innovative powdered drink mix without flavoring components Restore n Relax contains a complementary blend of brain nourishing ingredients supporting your body's natural production and balance of neurotransmitters and healthy blood sugar metabolism, both crucial for a sense of well being, emotional balance and restorative quality sleep.
Restore n Relax includes Myo-inositol important for healthy nerve function and neurotransmitter synthesis, supporting mood, hormone balance, neurotransmitter balance, insulin and blood sugar!
Hormone, neurotransmitter and blood sugar balance play an important role in sleep quality. It also Includes GABA the calming neurotransmitter that helps deep relaxation and decreases nervousness and promotes emotional well being.  Taurine is also included to protect nerve cells and promote relaxation and increase GABA the calming neurotransmitter.  
L-Theanine is added for its ability to relax the mind, without drowsiness. It is a well established and studied amino acid  for its benefits especially in the patented form Suntheanine that is more effective and bioavailable . L-theanine supports relaxation, nerve health and cognitive function.Finally Restore n Relax includes Magnesium that I refer to as the relaxation and miracle mineral because it is used in over 300 reactions in your body. Magnesium is mainly found in the brain, bones and muscles and supports muscle relaxation, healthy mood, sense of calm, restorative and deep sleep.
Sound Sleep Kit Is Ideal For Anyone 
Who has difficulty falling asleep, or staying asleep through the night.

Has trouble relaxing or winding down after their day

Feels stressed or anxious due to their life demands

Has trouble falling asleep, has disturbed or un-refreshing sleep 

Has difficulty with concentration or focus

Needs brain power support for work or deadlines

Wants to promote a calm, relaxed focused state in daily life

Wants to support adrenal health and increase stress resiliency

Wants to support brain health and balance neurotransmitters 

Needs to support their hormone balance
How is Dr Rashel's Advance Health Candida Clear Kit best used?
Sleep Refresh is taken at two capsules 30 minutes before bedtime.   Restore n Relax should be taken one scoop two times daily.  If aded support is needed or under stressful times when your body may need More support one to two scoops can be taken twice daily. As always if possible practicing good sleep hygiene is also important, making sure temperature in room is appropriate, room is not too hot or cold, dark and trying to avoid electronics and stimulating television at least one hour before bedtime.
Can Dr Rashel's Advance Health Sound Sleep Kit be taken with other programs, kits and or supplements from Dr. Rashel's Health Restore store?
Unless you have a health condition or are on prescription medications that may be contraindicated, my supplements are generally safe to take alongside other high quality nutritional supplements, however, I always advise you speak with your healthcare provider if you have any concerns before starting any new supplements so that your health history and specific challenges may be taken into account.
Can children or teens take the supplements in Sound Sleep Kit?
Although many choose to start their older children or teenagers on the supplements I always recommend speaking to your pediatrician before starting new supplements to make sure their full health and medical history is considered.
Can Supplements in the Sound Sleep Kit be taken by those who are pregnant or nursing?
When pregnant or nursing it is very important to always speak to your obstetrician or health care provider before starting any new supplements.  Generally you should avoid sleep supplements when pregnant, but always discuss with your health care practitioner to review best options for you safely.
Can I take the Sound Sleep Kit Supplements if I have allergies?
The ingredients in the my Health Restore Sound Sleep kit are gluten free, dairy free, corn free, egg free and yeast free.
†These statements have not been evaluated by the Food and Drug Administration. This product is not intended to diagnose, treat, cure, or prevent any disease
OptiDetox Plus Vanilla Sugar & Stevia Free
Directions: Blend, shake, or briskly stir 2 level scoops (53 g) into 10-12 ounces chilled, pure water (or mix amount for desired thickness) and consume once daily, or use as directed by your healthcare practitioner.
Cautions: Consult your healthcare practitioner prior to use. Individuals taking medication should discuss potential interactions with their healthcare practitioner.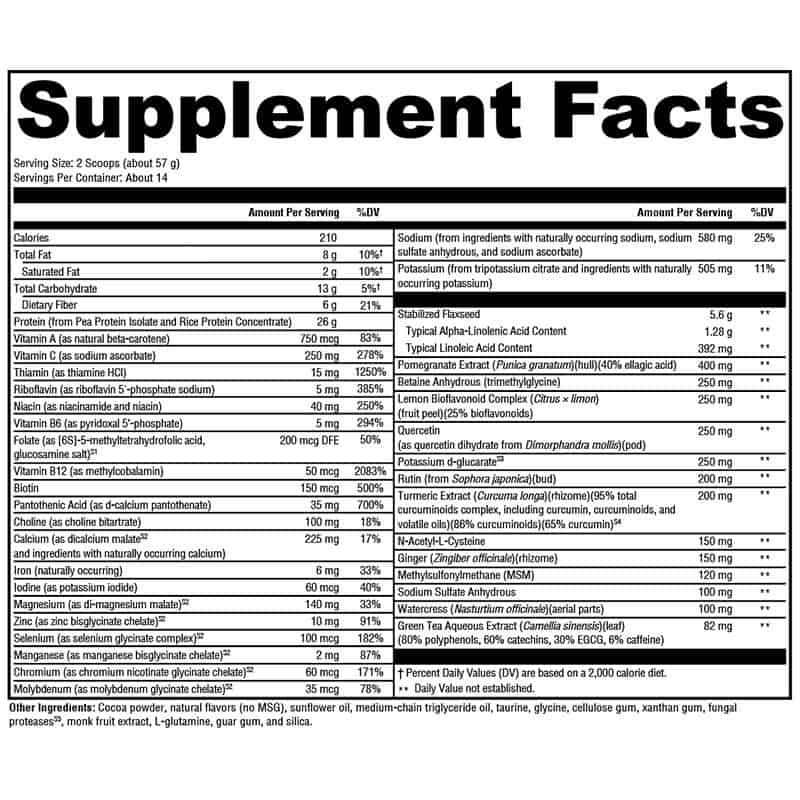 Directions: Take one softgel one to two times daily, or as directed by your healthcare practitioner. Optimal results may be achieved by consuming with meals that contain fat.
Cautions: Consult your healthcare practitioner prior to use. Individuals taking medication should discuss potential interactions with their healthcare practitioner.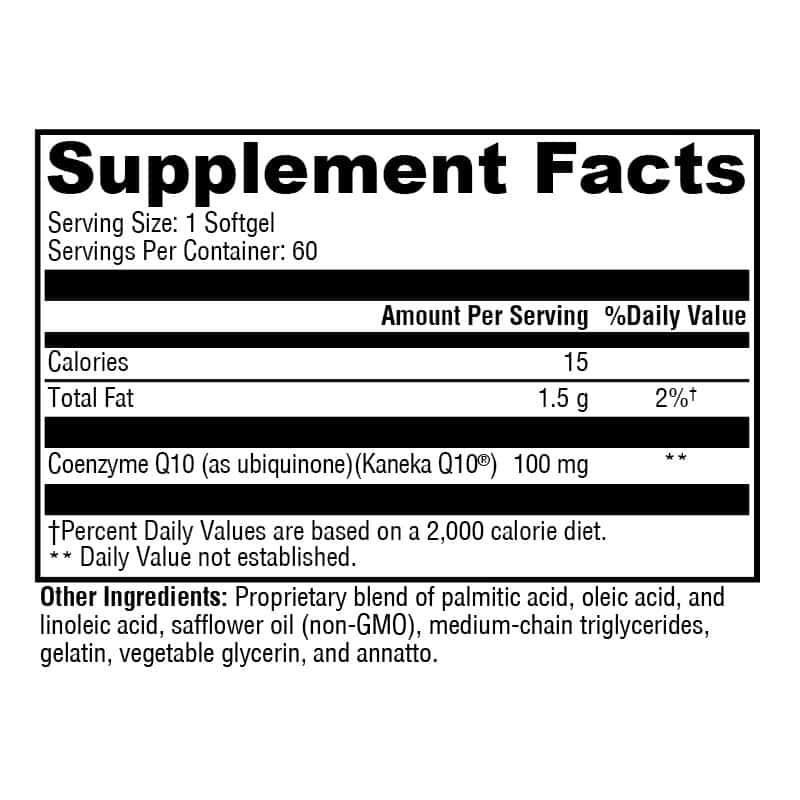 Directions: Take one capsule one to two times daily, or as directed by your healthcare practitioner.
Cautions: Consult your healthcare practitioner prior to use. Individuals taking medication should discuss potential interactions with their healthcare practitioner.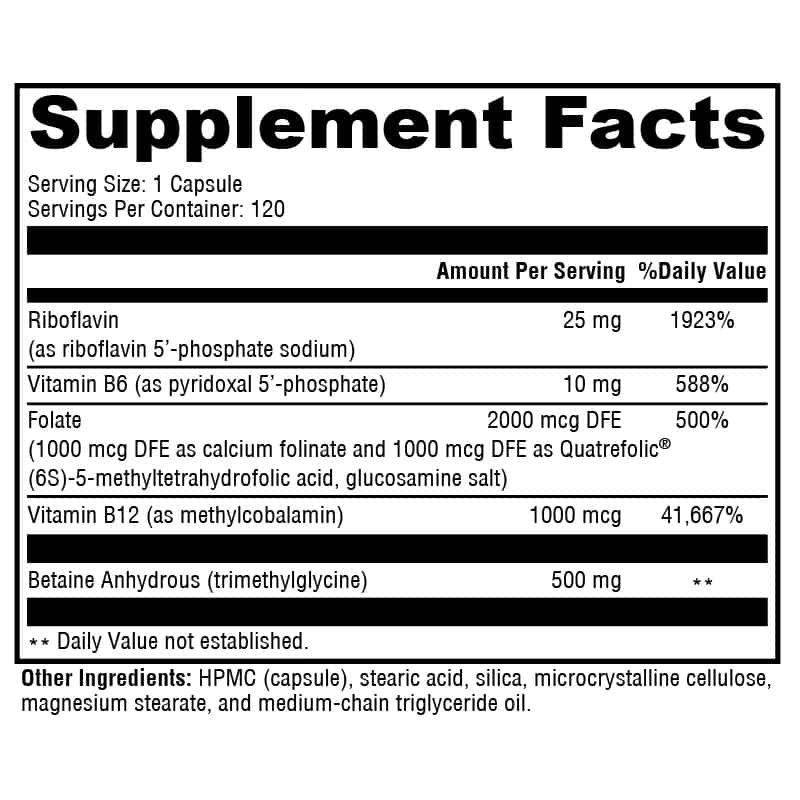 Directions: Take one softgel daily, or use it as directed by your healthcare practitioner.
Cautions: Consult your healthcare practitioner prior to use. Individuals taking blood thinners or other medication should discuss potential interactions with their healthcare practitioner. Do not use if tamper seal is damaged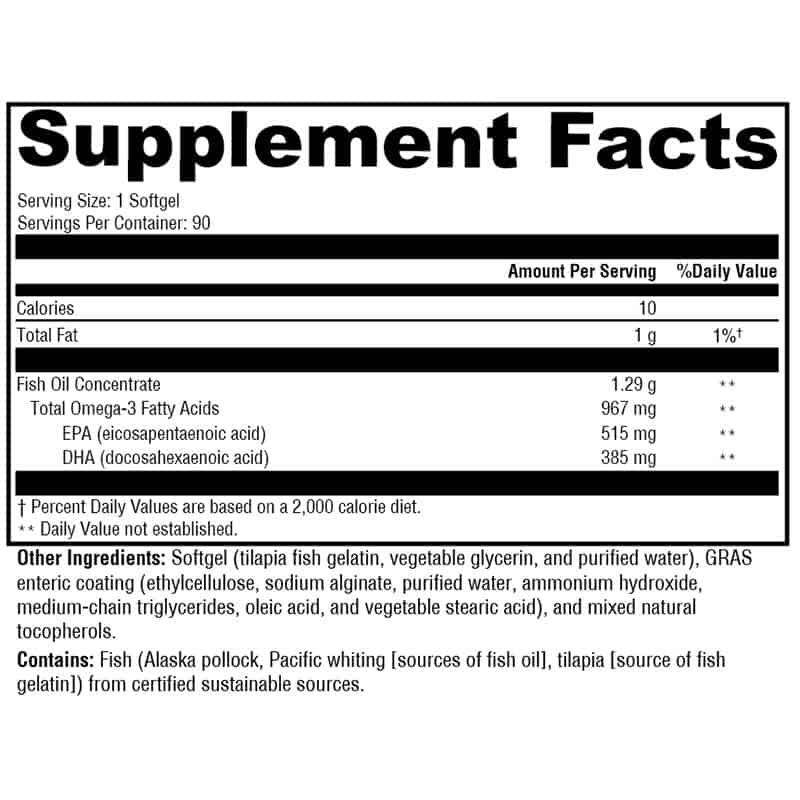 Directions: Take two capsules daily after meals, or as directed by your healthcare practitioner.
Cautions: Consult your healthcare practitioner prior to use. Individuals taking medication should discuss potential interactions with their healthcare practitioner.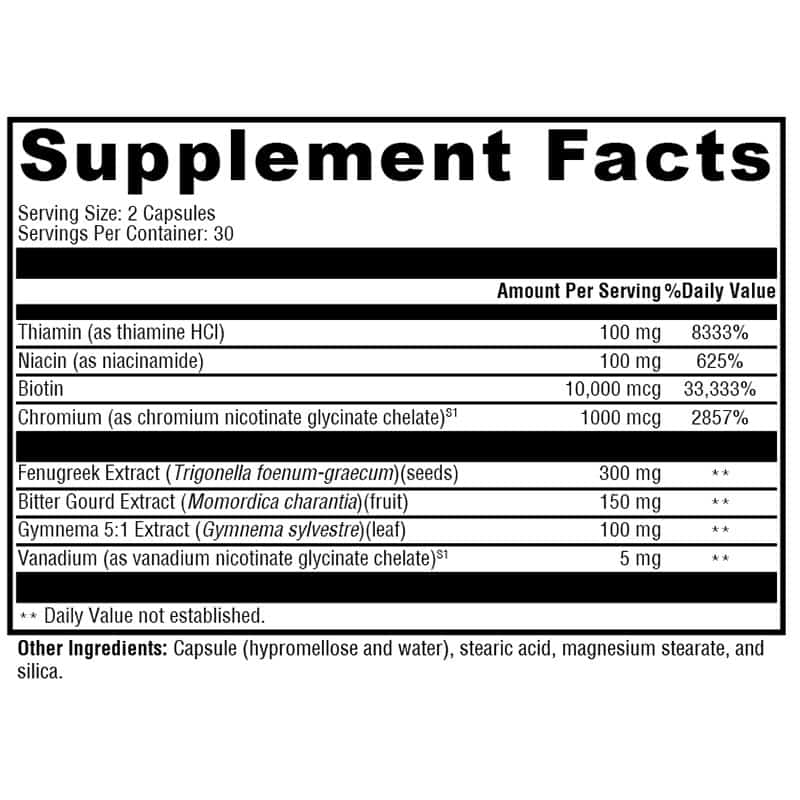 When you invest in your health through Advance Health Restore products you can rest assured that you will actually know exactly what you will receive since all our products are rigorously tested and 3rd party tested and verified.   
Surprisingly, there is no FDA regulation for nutritional supplements, meaning the supplement. Industry is not regulated. This means that each manufacturer as to their good will has the responsibility to deliver quality supplements that actually contain nutrients, in the stated amounts, and are free of harmful ingredients.  Unfortunately the supplement industry is filled with low quality supplements most of which contain harmful ingredients, additives, fillers, dyes, GMO's, and other toxins that are actually hazardous to health. The very same poor quality supplements can be packaged professionally and advertised rigorously and sold at local pharmacies, stores and online
Every supplement I carry and recommend in my store has been 3rd party tested for purity, quality, potency, and composition and received the Good Manufacturing Practices (GMP) seal. We guarantee that each of our formulas is 100% compliant with the ingredients listed on the label, meets or exceeds GMP quality standards, and undergoes rigorous testing.
Knowing this you can rest assured that what you are getting is safe, effective and nourishing and includes exactly what is stated. 
All of my Health Restore Formulas are Pharmaceutical grade, high-potency, synergistic supplements that maximize effectiveness and value.
All of my formulas are pharmaceutical grade. This means that not only has the product has been manufactured under GMP (good manufacturing practices) conditions and is safe, pure, and effective but they also contain higher amounts of nutrients and those nutrients used work synergistically together to maximize effectiveness and positive health outcomes. 
It also means that often you are getting more value for cost based on cost per unit since supplements are more potent per capsule or gram. If you look at a supplement such as my Bioactiv B Complex Supreme or Therbiotics  or Ultra Vitamin D/K 10,000 as examples you would need to take multiple capsules sometimes half a bottle of certain supplements to get the same potency.  Being that I am a physician who also applies the principles of Orthomolecular medicine to my practice, My Health Restore supplements are more potent and bioactive, using bioactive forms of vitamins whenever appropriate. The science of Orthomolecular medicine is based on using the correct forms of vitamin molecules in the correct amounts based on the body's biochemistry.  You may not have known that vitamins have active and inactive forms and in some patients the inactive forms of the vitamins (which are the forms frequently used by most nutritional supplement companies are not only ineffective for many patients but can actually be harmful to some patients like those with the MTHFR DNA Mutation as one example. 
My Health Restore supplements are free of harmful toxic ingredients and do not contain gluten, dairy, soy, GMOs, preservatives, or dyes.  Think about it, most of you who are here take your health seriously and pay attention to the foods you eat and their ingredients avoiding toxic and inflammatory foods such as foods with dyes, preservatives, GMO's, gluten etc.  Why should you be getting a dose of these toxic compounds in your daily supplements. Most people may not realize that toxic ingredients may even be in nutritional supplements but as discussed above and being that there is no FDA regulation this is often the case.  My products are rigorously tested and in In assuring the purity, strength, and composition of all Health Restore products each finished product has the following performed prior to releasing for distribution:
Label Claim Verification

 – Each active ingredient is verified to be no less than 100% of the amount claimed on the label.

Microorganisms

 – Must meet United States Pharmacopeia (USP), American Herbal Products Association (AHPA), and/or National Sanitation Foundation (NSF) acceptance criteria for dietary supplements.

Heavy Metals

 – Most products are required to meet USP acceptance criteria for dietary supplements. Where feasible, others must meet California's Proposition 65 safe harbor levels.

Physical Characteristic

s – Capsule/tablet weight average and weight variation, disintegration, organoleptic testing, scoop testing, etc.

Reasonably Anticipated Contaminants

 – In certain finished products, testing is done for contaminants that have a slight possibility of ending up in the product. For example, due to the processing of pea protein and our assurance that all of our functional foods are gluten free, we test each and every lot for gluten to confirm it meets the FDA's recently finalized definition for "gluten free."
This level of testing IS NOT THE NORM in the nutraceutical field or supplement industry. Our testing goes BEYOND FDA REQUIREMENTS to assure you are getting the best quality supplements out there and to help assure effectiveness, quality, purity and clinical outcomes for you. 
There are a few incredibly rare exceptions where products contain trace amounts of dairy or egg because of the way they need to be formulated, however they are clearly marked on the product page and are in such low quantities that even my very sensitive patients typically have not had a reaction.
The Supplements I formulate and recommend not only have have the highest quality ingredients but the ingredients are synergistic meaning they often work together to improve effectiveness ad are in the form that is best used and absorbed by your body. 
The form vitamins or minerals come in is very important as to its effectiveness or wether or not its even absorbed by the body or able to be utilized. This is something supplement companies hope you do not know or pay attention to since most supplements and companies even ones used by some doctors, pharmacies, and popular brands are not in their bioactive or best absorbed form.  You can rest assured that my formulas are always in their most bioavailable and best absorbed form for optimal clinical improvement and outcomes.
I have personally screened and used each formulated    product in my store. Not only have I assured that every Health Restore product is researched, and vigorously tested, I have personally used and clinically worked hundreds and hundreds of patients using the products and assessing and following clinical outcomes, and patient improvement, to identify which products are most effective.
Shopping is risk-free with my 15 day return guarantee. I stand behind all of the products I carry in my store. If for any reason you are not satisfied with your purchase, simply send the unused portion back to me, and we will refund your money.  Protein Bars are not returnable. 
**Please see FAQ for Applicable Exclusions